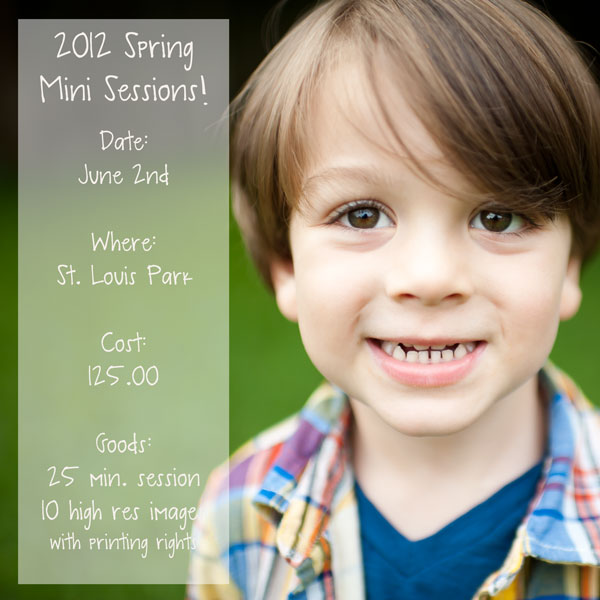 Only booking 6 2012 Spring mini sessions! They will take place outdoors in St Louis Park. A check in the amount of $125 will reserve your time.
You can sign up for a 25 minute mini session for $125 which includes 10 high resolution files with printing rights. If you would like to purchase all the images on the gallery, you may do so for an additional $75. (Typically there will be 20-30 images hosted on the gallery.)
Available time slots:
2:00 BOOKED
2:30 BOOKED
3:00 BOOKED
3:30 BOOKED
4:00 BOOKED
4:30 BOOKED
Please contact me ASAP to reserve your spot and obtain mailing address for reservation fee. Your time slot will be held for 3 days from the time you email me until I receive payment. If I don't receive payment in 3 days, I will release the time slot to a waiting family. Credit cards will not be accepted for mini sessions. Thank you so much!
michelle@michelletanner.net