The number one question I get asked is, "What should we wear to our session?". The choices are unlimited! I love bright colors, I love jeans, I love dresses… anything goes! There is one big key to making everyone look great together. The word of the day is coordinate. But DO NOT match! In essence, those two words can mean the same thing and I know it can be confusing. So let me explain. Don't MATCH everyone in the same color. Instead, pick a 2-3 color scheme to work within and have everyone complement each other. What you want to avoid is having everyone wearing the same color on top and the same color on bottom. No need to be matchy-matchy…. please don't be matchy-matchy.
Another basic tip to remember is to avoid having everyone wear all white shirts and matching khaki or jeans on the bottoms. One of the main problems with everyone wearing all white is then the white shirts become the focus point of the picture not to mention it is a pretty outdated look. Your eyes will always be automatically drawn to the white shirts. We don't want to distract from your beautiful family! If you have one person in white, that is just fine! Having the rest of the family sitting around and cuddling in will accent the one white shirt or dress just fine!
I have put together some examples of coordinating outfits below. If you have any questions, just ask! In fact, feel free to email me pictures of the outfits you are thinking about and I would love to have a wardrobe consolation with you over phone or email! Have fun with it! Layer shirts and sweaters, roll up the jeans, wear funky socks, accessorize and don't be afraid of color! Also know that getting dressed for your session doesn't have to be expensive! You can utilize key pieces from your wardrobe and accent with the latest in-season colors. All of the clothes in the example below are from Old Navy!
I also want to invite you to bring props with you to your photography session. Does dad play acoustic guitar for the family at night? Has mom quilted an important family blanket? Do the kids have important loveys that you would like to remember years after the threads have worn away? I say bring them! It can be a lot of fun to tailor your session around objects that are important to your family. This will help make the images more personal and fun!
I also put together a rather detailed "What to Wear" post last year. Please take a look at it here!
And don't forget to sign up for your fall 2011 mini session. More details here!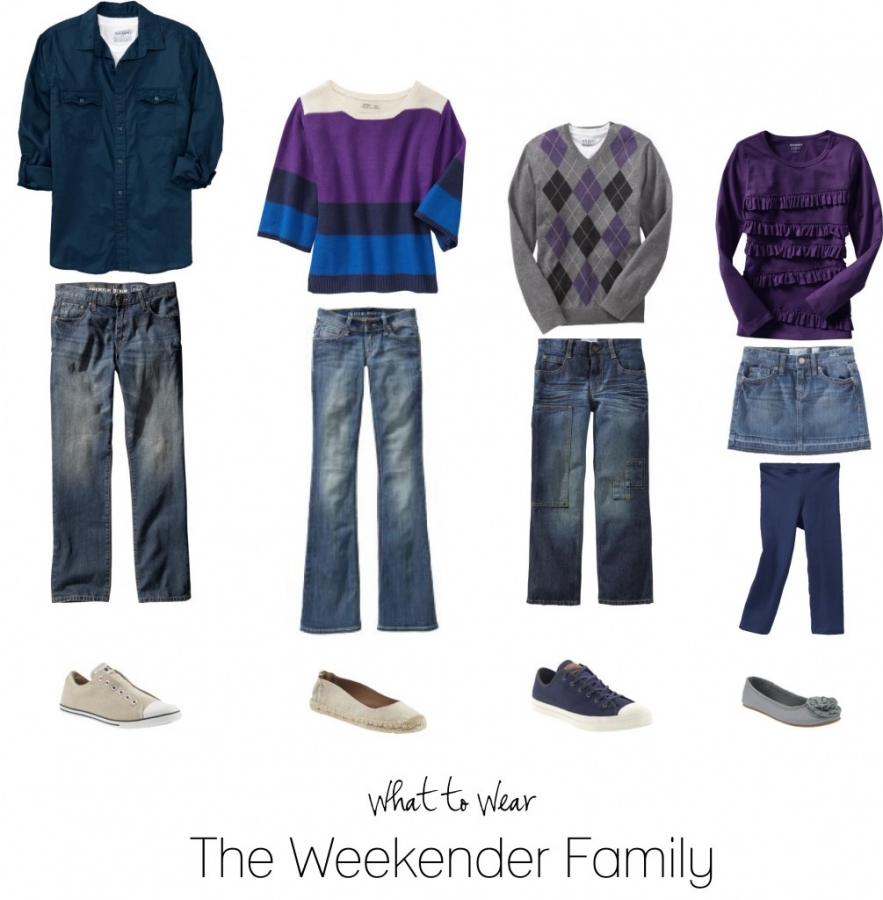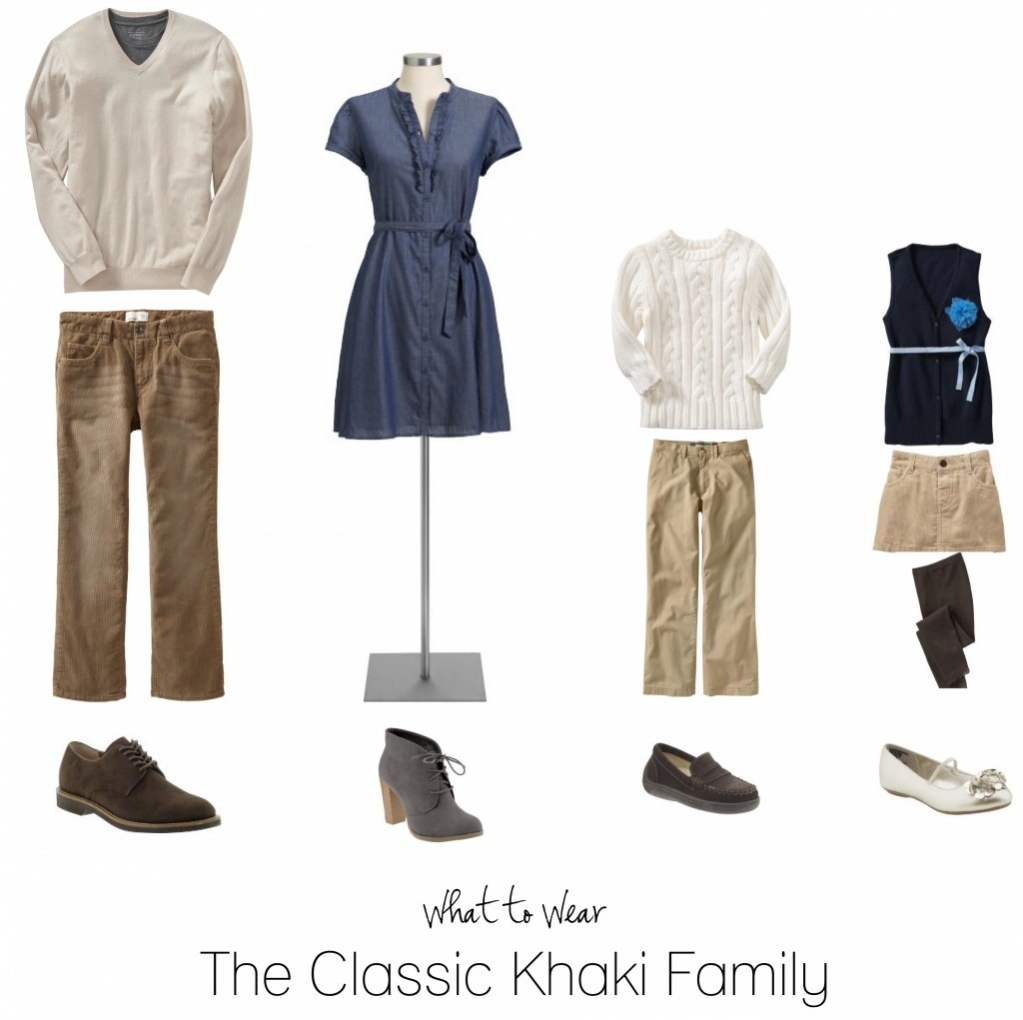 More what to wear…