It's November 7th, 2012. I have exactly 17 weddings and 55 family sessions from this year to blog. Will I ever get my blog caught up? I don't think so but I will try over the winter. This past year has been amazing. It has been my busiest year in business yet! I have had so many wonderful couples and families meet with me so I can capture beautiful moments. I am incredibly honored that I have been able to work with so many amazing people this year. I will be forever grateful for everyone who has helped me build and continue my business. Of course there has been some bumps along the way and growing pains but I have learned from all the experiences, good and bad. You could say it has even been a bit humbling. Thank goodness for amazing clients who keep me going!
Sometimes it's hard for me to remember I am a one (wo)man shop. I want to take on the world! (Us mom's can do that, can't we?) I am a full time photographer. I put more than 40 hours a week into photography. And I do have a family. I have a 4 year old, homeschooled boy who rocks my world and I am a wife to an amazing man. This year I have been so busy with work that sometimes work came before my family. This was super heartbreaking for me at moments and very stressful on our personal lives. Some things got neglected… this blog for one, the house wasn't as clean as I usually keep it, the yard is embarrassing, and I may have shot a family session or two in wrinkly clothes (don't judge!  😉 )
But it's November. And I can finally breath. Don't get me wrong! I am beyond thankful for a wonderful and successful year and I hope next year will bring even more wonderful clients into my life. But I need to find the life/work balance. I need to let some things go, I need to focus more on other things and I need all the planets to align. This winter I have goals! I'm going to rebrand! There will be a new logo and an updated website and blog appearance! I am fine tuning my workflow from first client interaction to delivered product and I need to try to stay focused and stay off Facebook! (Easier said than done!)While it has been an invaluable tool for me since nearly 100% of my clients are from referrals, I need to make sure that I keep my focus on my business and my family.
I'm well on my way and I'm super excited to see what 2013 brings me! I will be ready! So a huge THANK YOU to all my wonderful clients! Thank you for coming to me year after year, thank you for telling your friends about me! Thank you for your patience when I may have been slow to return an email or when you have been excited to view your pictures! Thank you for helping me have a successful year. I am beyond thankful for each and every one of you.
With that, I leave you with a super amazing and beautiful family that I was able to photograph last week. We had a fun time at Hyland Park Reserve in Bloomington. We were racing the sun and it may have been a little chilly but the whole family was awesome! And we captured some fabulous pictures that will be wonderful to look back on for years to come.
From the bottom of my heart… Thank you.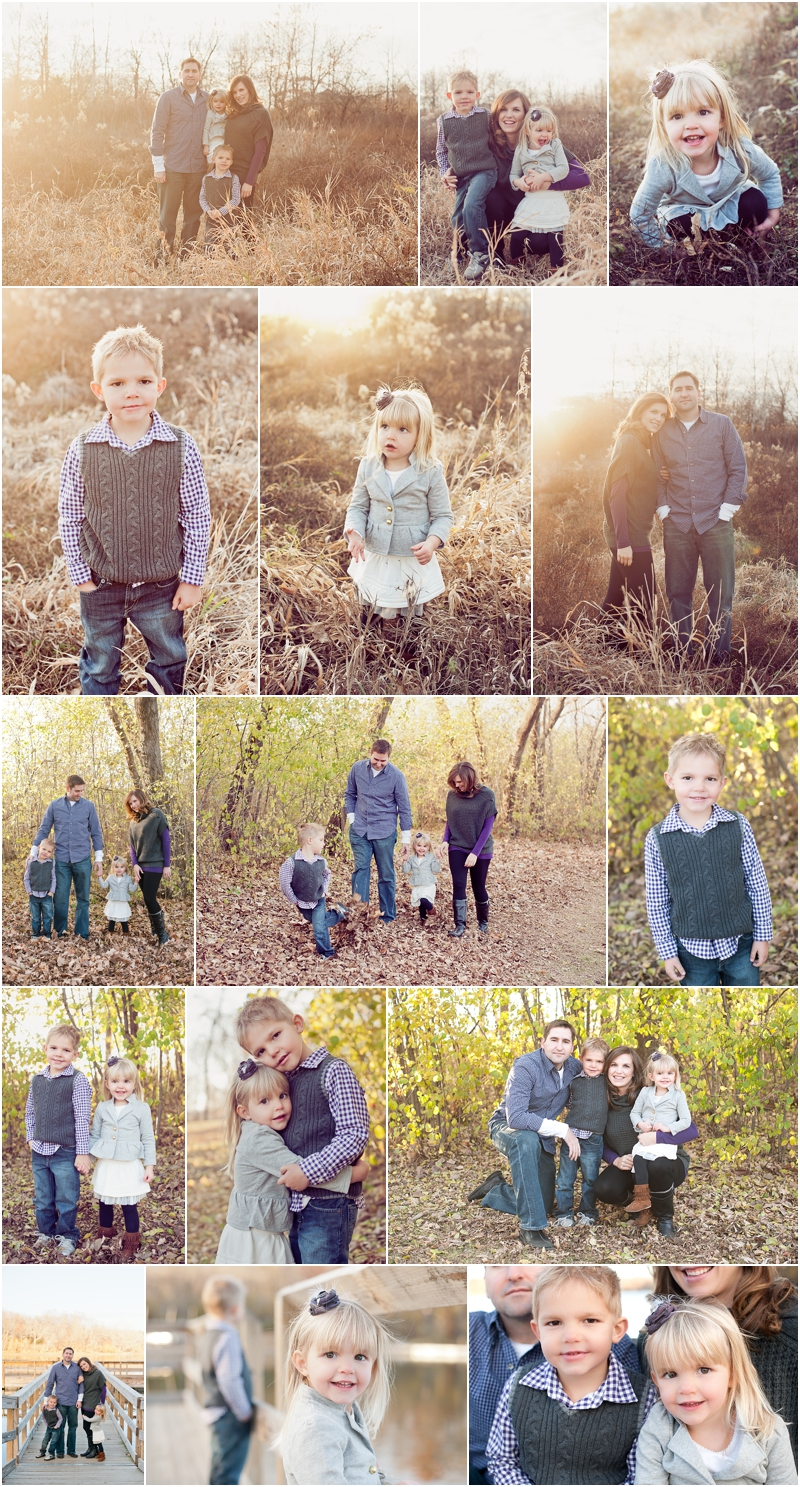 Michelle Tanner is a wedding and portrait photographer
based out of Minneapolis, Minnesota.
She is available for local and destination wedding photography
and on-location portrait sessions throughout the United States.
Please contact Michelle right away to reserve your wedding date.
Weekend portrait sessions are currently booking.
Select wedding dates are now booking 2013.
We can't wait to hear from you!
I would love it if you would "LIKE" me on Facebook!
www.michelletannerphotography.com