It is that time of year again; your annual family portrait session. But what to wear? Hands down, this is the most asked question I receive for all of my photography bookings. Of course you want your family to look awesome and coordinated. But where to start? Well, fret no more. Super Michelle is here to save your portrait session dilemma. I bet you didn't know that I sit around my office in a cape and matching 3 inch gold bracelets, did you? 😉
It's really easy to put the whole family in the same outfit. Black polo-style shirts and blue jeans or all white button down shirts and khaki pants. Maybe you found a sale on a selection of matching V-neck, argyle sweaters that will fit the entire family. While it is really easy to dress the whole family in matching and identical clothing, it's not necessarily the best choice for family portrait photography. When you look at a family portrait and the whole family is dressing in white shirts, where does your eye automatically get drawn to? Not the beautiful faces of the perfect family but the bold white shirts. It can be very distracting. If you want to spend some time laughing while finding out other "not to wear" choices, head on over to www.awkardfamilyphotos.com. I'm warning you though, you might waste an hour in front of the computer screen.
Two great places to find photo-friendly family attire is at The Gap or Old Navy. These stores are great at being able to find coordinating clothes that are in fashion and in season for the whole family. And they are reasonably priced as well. This year purples and grays are big. I just LOVE these colors together! For my family, I'm leaning toward the black & gray look for our holiday portraits.(Keeping in our "rocker family" theme.)
Here are some more tips for picking out the perfect outfits:
Coordinate colors. Don't match one color on everyone.
Choose a color scheme and break up the colors. Don't put brown on top and blue on the bottom of everyone.
Even though you should not match everyone's clothes, go ahead an get matching Converse shoes. What a fun way to tie in all the outfits.
Don't wear all white or all black on top.
Make sure to iron the wrinkles out before your photo session.
Coordinate your clothes with the background but don't match the background. No need to camouflage.
Decide formal or casual but don't mix.
Avoid small prints and brand logos. Both can be distracting for the main attraction; your beautiful family!
Feel free to accessorize in coordinating colors. Scarfs for mom, tights for the girls, shoes for the guys, etc.
Most of all… have fun and don't stress! Your family will look fantastic!
Last spring I headed down to Houston, Texas to photograph the most stylish family. Everything about them is perfect including their selection of clothes. The dress that their daughter is wearing was custom made for her 3rd birthday. Little L's blue dress became the base color scheme for the rest of the family. Do you need more help? No problem! Below I have put together four examples of perfectly coordinating outfits for your family. All of these clothes have been selected from The Gap and Old Navy. I'm sure these pictures will inspire you on what to wear. If all else fails, e-mail  me pictures from your closet. I'd be happy to help!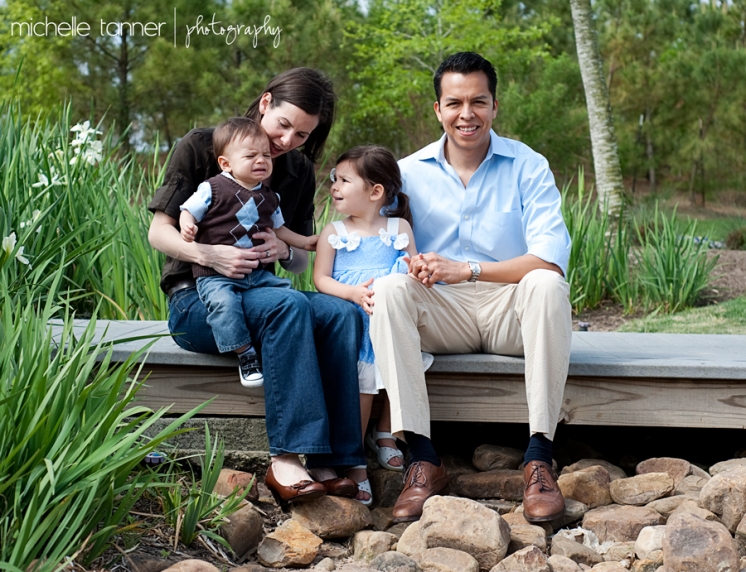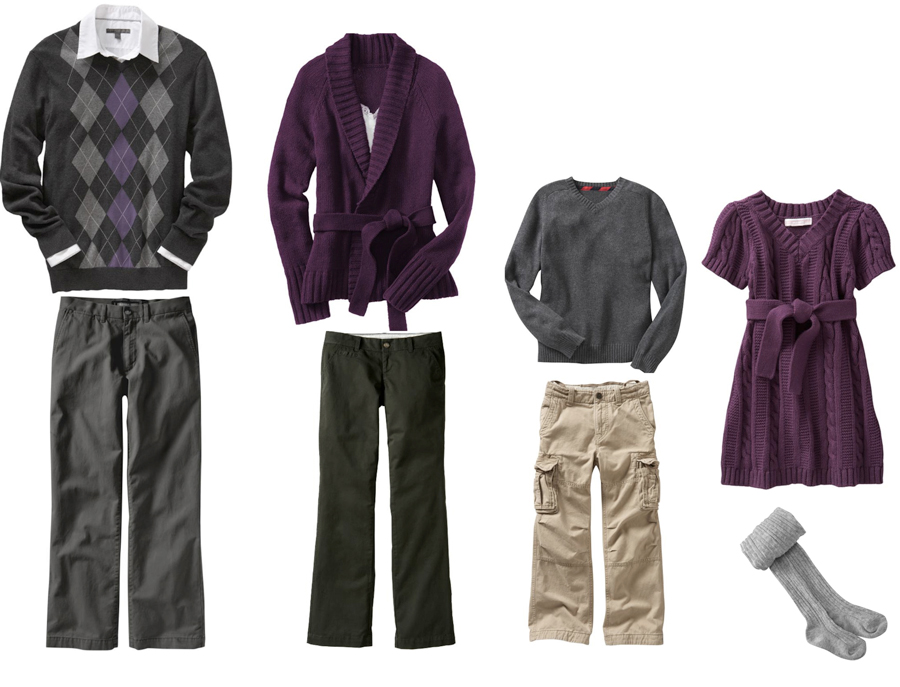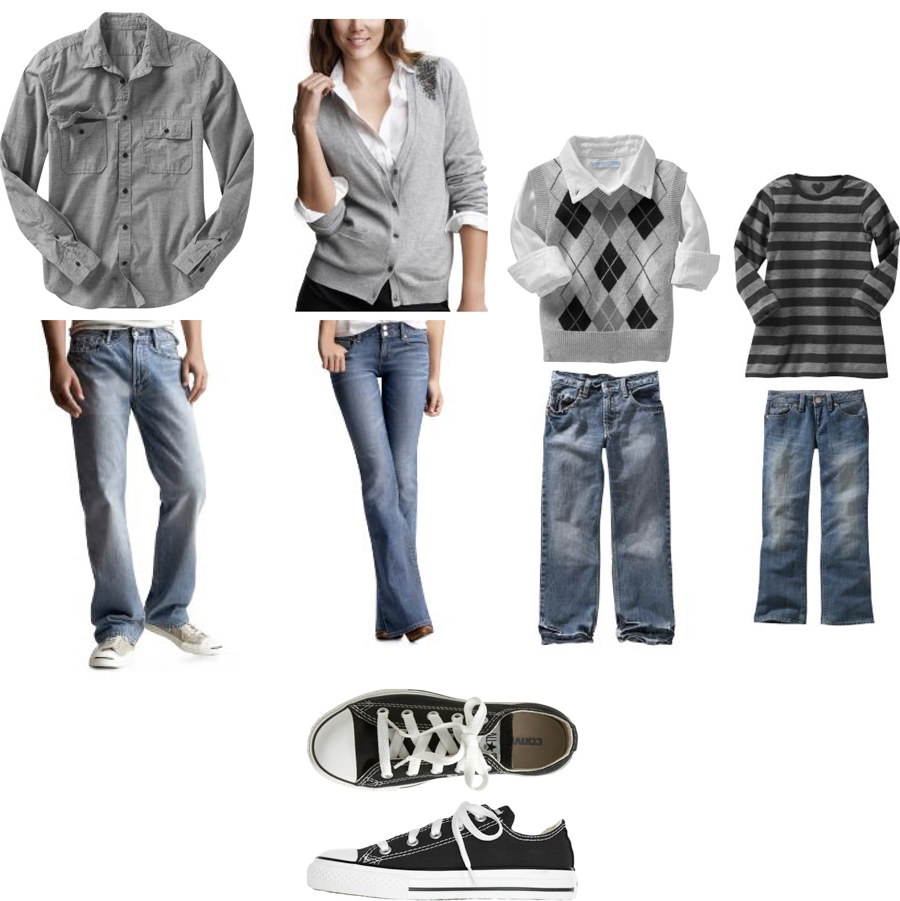 www.michelletannerphotography.com