The Farmers Almanac states it hasn't rained on June 18th in over 10 years. Surely it won't rain this year. Megan and Dave planned for a beautiful outdoor wedding at the Lyndale Peace Garden in Minneapolis. But wouldn't you know it, this year it did rain on June 18th. We all kicked it into high gear and made a few changes in the set up and soon Megan was being walked down into a beautiful little shelter known as the Roberts Bird Sanctuary. While it may have been raining during the ceremony, it was so romantic and intimate. Guests were holding umbrellas, the wedding party and family were within arms reach and Megan was absolutely stunning as she was escorted by her father to her future husband. I can't image how their wedding day could have been any more perfect. Sure, it did rain but it was so beautiful. It is a Hindu belief that rain on a wedding day is good luck. I happen to agree. Congratulations Megan and David. Thank you for allowing me to take part in your amazing day!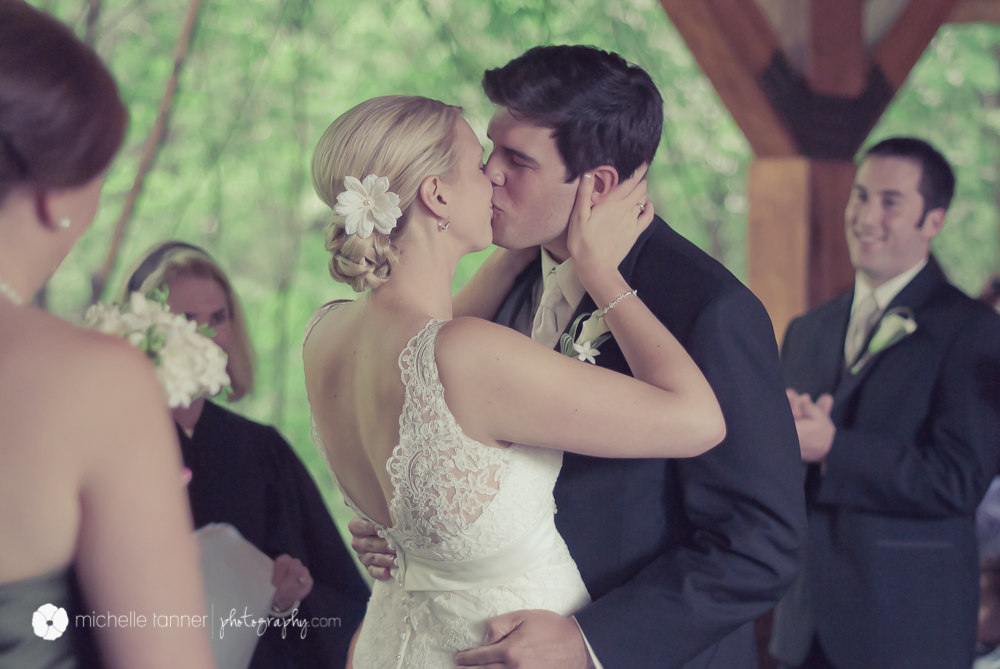 Hair: Salon Ori
Ceremony: Lyndale Peace (Rock) Garden
Flowers: Whimsy in Bloom
Reception: Blaisdell Manor
Food: Three Sons Signature Cuisine
Band: Synergy
Michelle Tanner is a wedding and portrait photographer based out of Minneapolis, Minnesota. She is available for local and destination wedding photography and on-location portrait sessions throughout the United States. Please contact Michelle right away to reserve your wedding date. Weekend portrait sessions are currently booking for September and October, 2011. Wedding photography is now booking for 2012. We can't wait to hear from you!
I would love it if you would "LIKE" me on Facebook!
www.michelletannerphotography.com