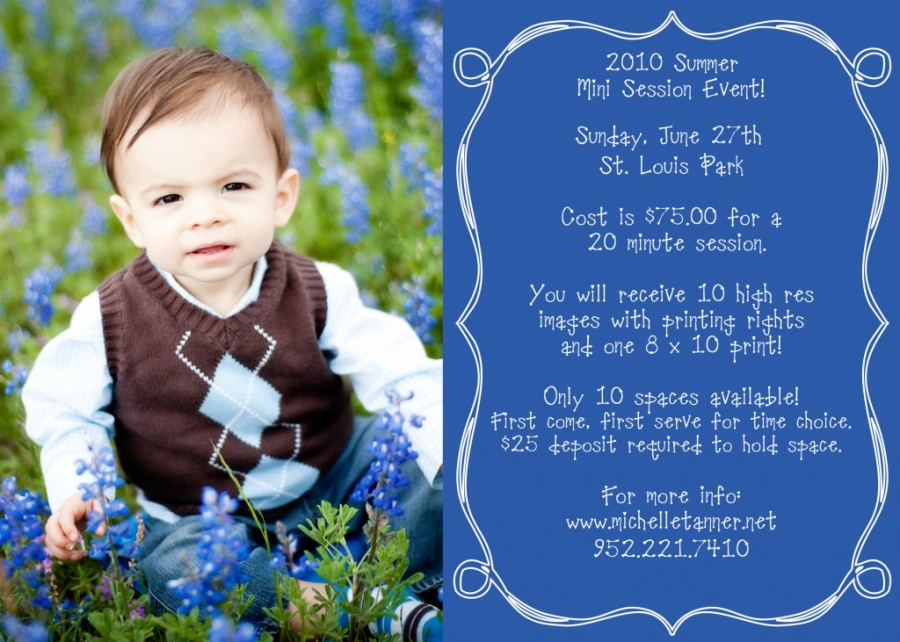 In the spirit of the 4th of July, I'm super excited to announce my second ever mini session event! It will be held in a park in St. Louis Park on Sunday June 27th, 2010. Think red, white and blue, cupcakes and pinwheels! Space is limited and I do require a $25 deposit by mail to hold your space. Sessions will only be booked via email on a first come, first serve base so email me today at michelle@michelletanner.net to reserve your spot!
Available Time Slots:
10:00 BOOKED
10:30 BOOKED
11:00 BOOKED
11:30 BOOKED
12:00
12:30
1:00 BOOKED
1:30 BOOKED
2:00 BOOKED
2:30 BOOKED
Need ideas on what to wear? Old Navy, Crazy 8 and Gymbore all have adorable red, white and blue clothes out for the 4th of July holiday! Big prints, fun stripes and both colors such as the outfits posted below would make a perfect color scheme. If Mom and Dad want to be in the pictures, blue jeans would go together perfectly.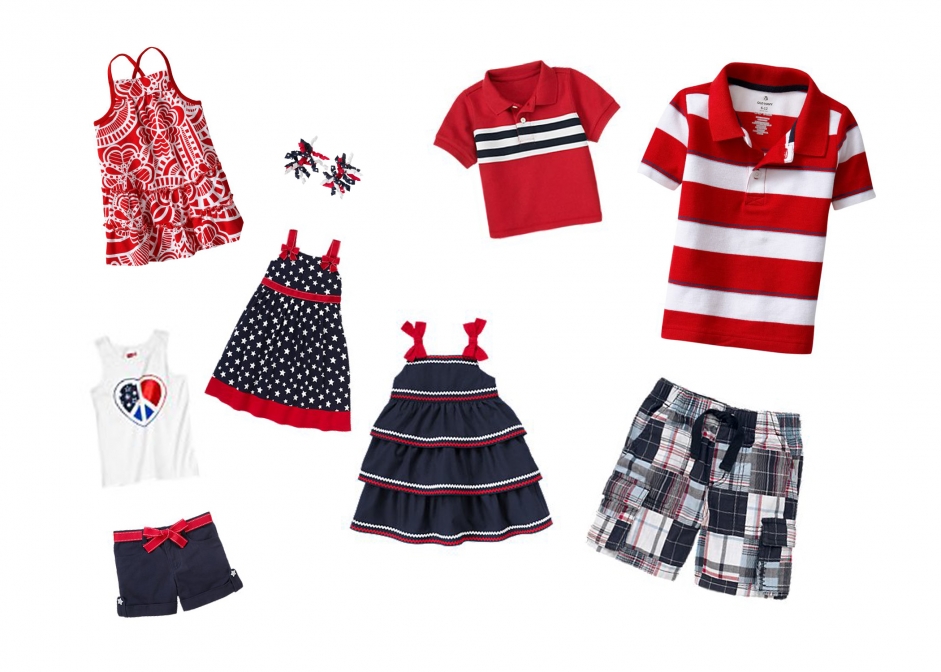 www.michelletannerphotography.com